You are here
Back to top
Darling Girl (Paperback)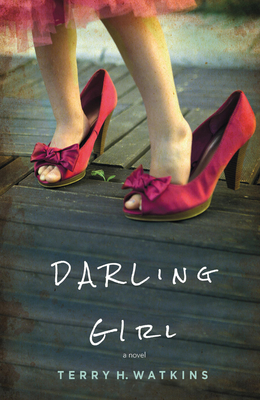 $20.95
Usually Ships in 1-5 Days
Description
---
DG is five the first time her mother goes away. She'll go away again and again before DG finally understands why: mental illness and a manipulating husband. DG's family aren't like other families. Her father moves them constantly. Moving, along with the stigma of mental illness, isolates the family. In public, they seem the perfect American dream. In private they grow increasingly unstable. Darling Girl unfolds in a series of vignettes spanning ten years and four continents. Traveling through the fifties and sixties and from apartheid South Africa to the capitals of Europe, the family live like so many dancing bears in a traveling circus with her father as the ringmaster. DG's story is both personal and universal. She's on a journey from innocence to experience; to the realization that her mother's illness isn't the family's only problem, it's not even the main one.
About the Author
---
A native of nowhere and a traveler everywhere, Ms. Watkins has been on the road since the day she was born. Although rooted in the deep South, she has visited all seven continents and particularly enjoyed being ship-wrecked in Antarctica. Having worked in banking, computers, a nonprofit educating girls about STEM opportunities, and in education teaching middle-schoolers everything from American History to Comic Books to Philosophy to Writing, she retired in 2014 and began writing shortly thereafter. When not writing or traveling, she reads and putters in the garden. A survivor of a large family, she has one stepson, two grandsons, and daughter-in-law, all of whom she adores. She shares a home with her husband —Mr. Wonderful – three cats, and a great deal of clutter.
Praise For…
---
"Darling Girl is Terry H. Watkins' debut novel. This delightful coming of age story … is told through the eyes of Darling Girl, otherwise known as DG. DG's story starts at the age of five and spans thirteen years. The narration is written from a child's point of view and, as such, gives a child's perspective about the events occurring within the family unit. The lack of analysis, insight and judgment is refreshing, particularly in the earlier years when, in keeping with her age, DG says it as she sees it. . . Subjects, including mental health, loss and domestic violence . . . a well-written novel which lightly touched on a variety of topics. The descriptions were wonderful. I laughed at some, felt empathy with others and reminisced with many. I had no hesitation rating this book 4 out of 4 stars. With virtually faultless editing, this story provided a light and easy read about topics which would usually be considered heavy. This book should appeal to readers who enjoy a very realistic and moving story without the inclusion of graphic content." — BooksGoSocial Book of the Day
"Terry Watkins writes with heart and immediacy, shining an intimate light on children's experience of the taboo of mental illness. At turns funny, poetic, and gut-wrenching, this is a family story rarely heard." — Ariel Gore, author of We Might Be Witches
". . . a deeply affecting coming-of-age story of DG, a young girl trying to find her place, her identity, and her bearings both in her dysfunctional family and in a series of far-flung locales around the world . . . [with a] self-centered father and the psychological crises of a struggling mother. Populated with a pack of siblings and a cast of multi-cultural characters, this vividly cinematic tale is driven by the sometimes wobbly but always true compass that is DG's bountiful heart." — Sarah Bird, author of Above the East China Sea
"In this debut novel, a child grows up under the shadow of her family's dysfunction. 
When DG's mother, Margaret, begins to leave home for extended hiatuses, the girl is far too young—only 5 years old—to understand why. Her father, Alcide Louis Pitre, blames it on her recurrent fatigue, and her grandpa chalks it up to extreme sensitivity: "Your mama, I think she just feels too much. Feels everything too much." When Margaret is around, she seems to float in and out of a fugue-like trance, sometimes sleeping the entire day away, leaving DG to tend to her younger siblings. One day, she greets DG with warm affection, but forgets her name, a moment heart-rendingly captured by Watkins. Alcide is a pipeliner, and as a result, the family moves often and broadly—Louisiana, Georgia, Texas, Australia, South Africa—and that peripatetic rootlessness only adds to DG's feelings of dislocation. But over time, she starts to see evidence that her mother's chronic mental illness isn't the family's real disease, but rather her father's despotism. A serial philanderer, he is also maniacally controlling, physically abusing Margaret. At a neighborhood party, he's discovered having sex with a local's wife, and unashamedly laughs off the indiscretion. While he's capable of great sweetness, he can mercurially shift in an instant. Margaret finally asserts herself and demands a divorce, but she's infinitely forgiving and terrified to be alone. Disgusted by her father, DG plots with her mother to find a way to decisively liberate herself from the clenched grip of his cunning dominion. 
Watkins relates the entire story from DG's first-person perspective, masterfully capturing her shifting voice from early childhood to her teens. Still, the novel's principal strength is its beautifully conceived characters: DG and her mom are both infinitely loving but deeply wounded, and Alcide is incorrigibly unpredictable, by turns a tyrant and a charmer: "The best way to describe him is like a lighthouse beacon. As long as you are in the warmth of his regard, it seems the best place to be. Safe and bright and beautiful. Outside of his regard, there might be monsters—cold, dark, scary." The author's writing is self-assured and nuanced, and even in DG's youth one can detect her precocious intelligence. In addition, the cumbersome weight of the girl's premature domestic obligations in the absence of a responsible parent is shatteringly depicted. On two occasions, Margaret summons DG to drive a vehicle illegally—in the second instance, to help break her out of a rest home. (Margaret even provides elaborate instructions on how to look older.) One minor criticism: DG's siblings are resigned to the background, a largely mute supporting cast. Giving them more life and agency could have furnished a fuller perspective on the family's emotional fragility as well as Margaret's neurasthenic stupor. Nevertheless, this is a powerful drama that impressively manages to both haunt and inspire. An affecting portrayal of an emotionally abandoned girl." — Kirkus Reviews
"This novel propels the reader into the mind of a child, the narrative a realistic voice of an insecure young girl, getting more sophisticated as time passes. Watkins' artful showing of characterization, place, and emotion is impressive. . . . In Darling Girl, you find yourself not just reading what Watkins tells you but rather living inside the head of a girl battling domestic chaos, trying to make sense of her fractured family life. Readers can't help but walk in the shoes of the Darling Girl who struggles through mental illness, infidelity, and familial turmoil, trying like hell to emerge intact on the other side." —BookTrib review by K.L. Romo